Organizer: Arts Maebashi
Adult 500 (300) yen.
University students and Over 65 years old 300 yen.
Free for High school students and under.
To what and how do we listen?
What should we do in order to hear sounds and voices that have never been listened to before?
What we hear is not limited to words. We are supposed to be able to listen to various existences on earth.
As we consciously listen to others, we will become aware that we are dependent on one another.
If we recognize it, listening can be connected not only to music but also to anthropology and history,
as well as to the demand of one's rights and the practice of nursing care.
In other words, it can connect the fields of politics, welfare, and environment.
Through this exhibition, we encourage you to listen to the world where multiple voices are echoing one another.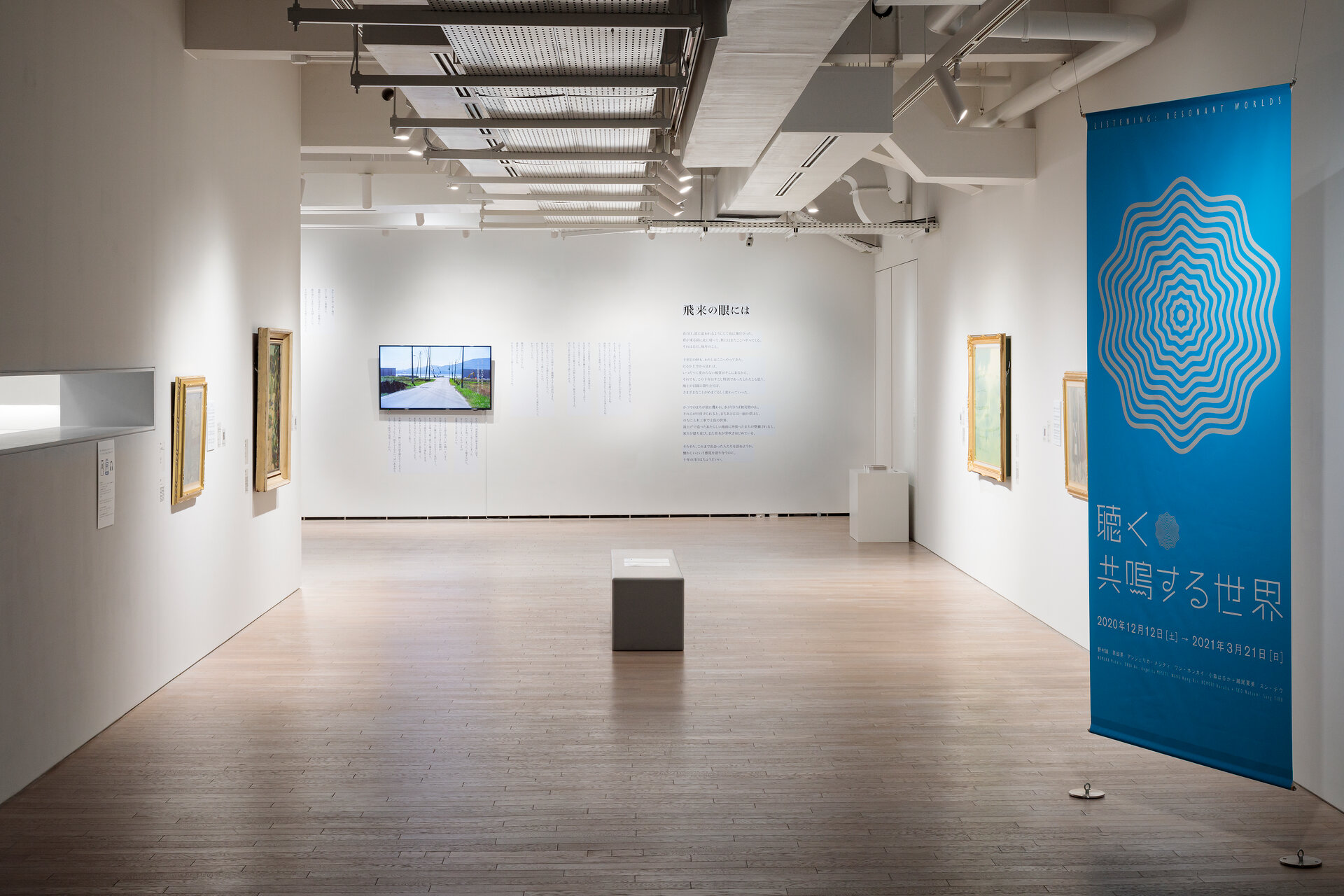 Exhibition
NOMURA Makoto
ONDA Aki
Angelica MESITI
WANG Hong-Kai
KOMORI Haruka + SEO Natsumi
Sung TIEU
Screening
KOMORI Haruka + SEO Natsumi
OKUMURA Yuki
SODA Kazuhiro
SAKAGAMI Kaori
Concurrent Exhibition
Memory of Place: Anamnesis
October 22, 2020 (Thu) – March 21, 2021 (Sun)
Admission free
ARIMURA Shintetsu
ISHIUCHI Miyako
ITO Zon
IWASAKI Takashi
OMI Tatsuo
KATO Akira
KANEKO Hidehiko
KIGURE Shinya
KODA Chie
KONDO Yoshio
SHIRAKAWA Yoshio
TSUGAMI Miyuki
NAKAMURA Kazumi
FUKUDA Tentaro
MASUDA Hirofumi
YAMAGUCHI Kaoru
Irwan Ahmett & Tita Salina
KAWAGUCHI Tatsuo
KUSAMA Yayoi
SUGA Kishio
SEKINE Nobuo
CHO Shigeyuki
TEYUYA Yuken
BAE Young-whan